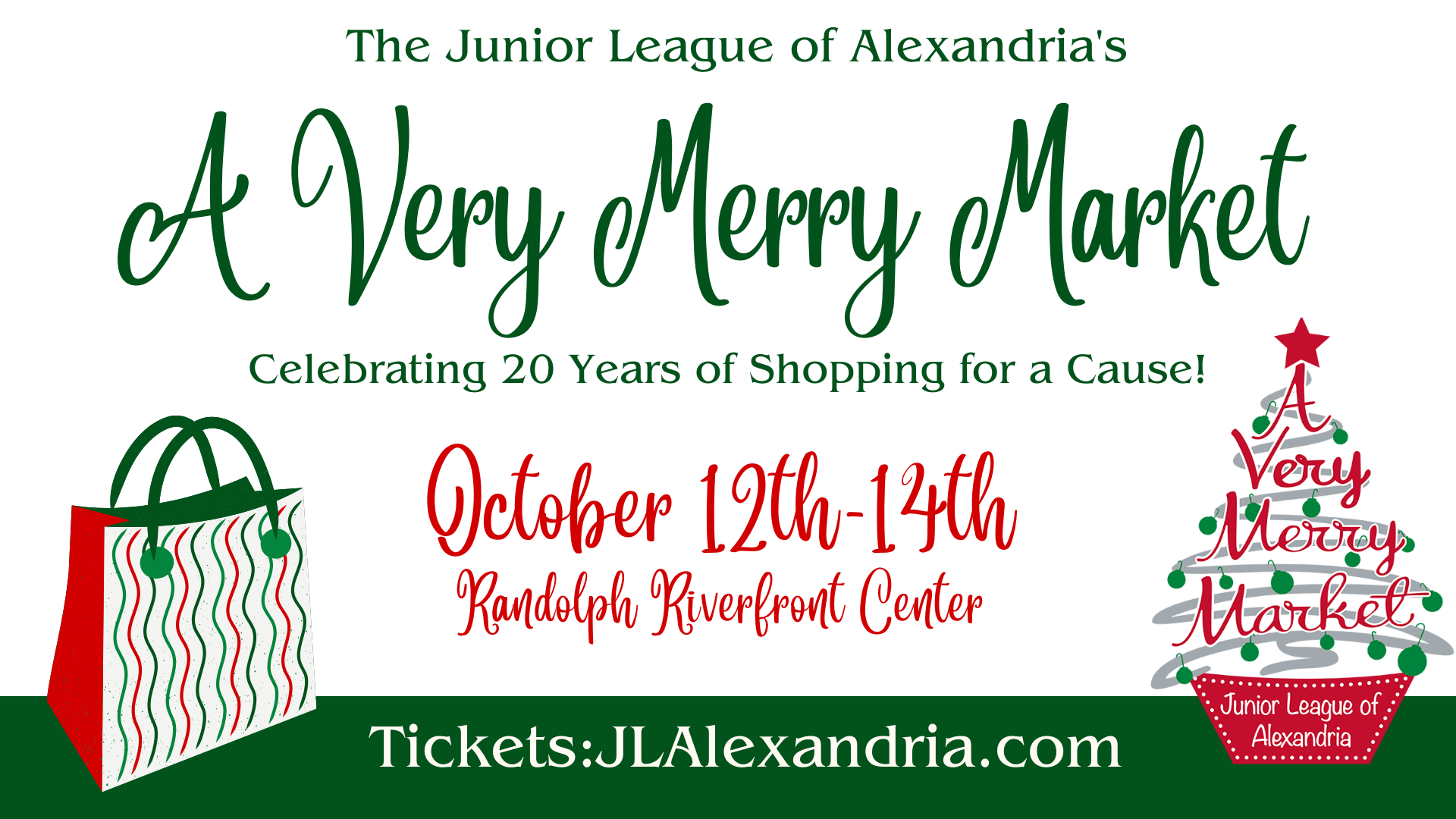 ​The Junior League of Alexandria is proud to announce the 20th Annual A Very Merry Market! The Market will be held October 12-14, 2023, at the Randolph Riverfront Center in downtown Alexandria. The Randolph Riverfront Center will be filled with merchants from all over the region featuring a variety of items including apparel, jewelry, home goods, handmade items, food and so much more!
Scroll down the page for more information on Ladies' Night, Trivia Night, Christmas Character Children's Experience, and more!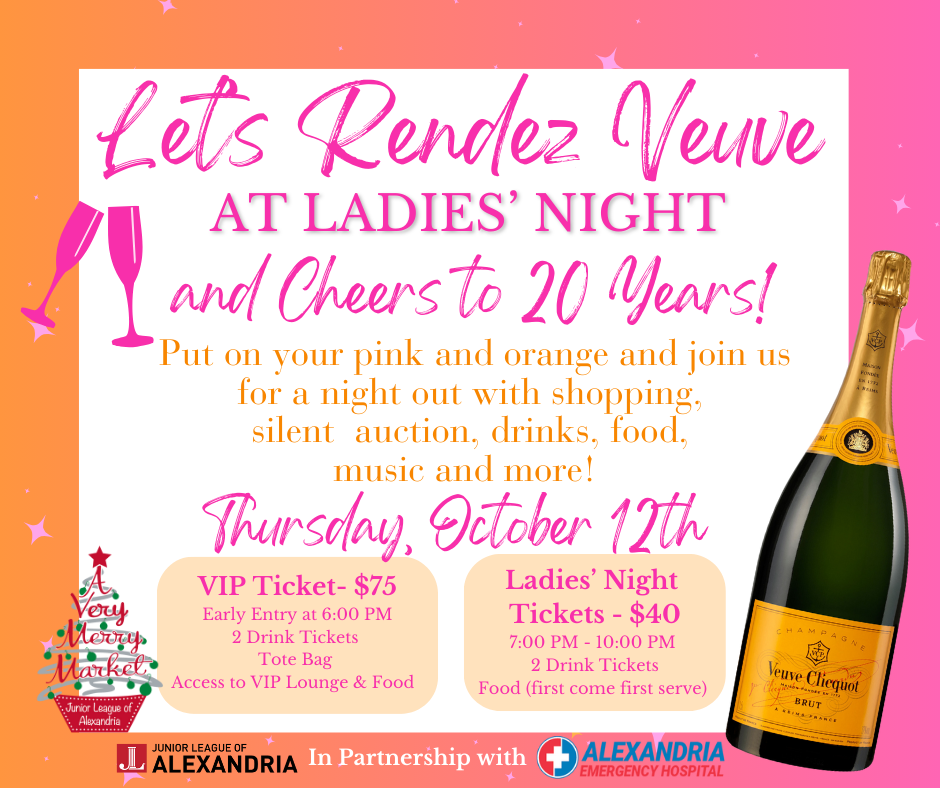 A Very Merry Market will kick off on Thursday, October 12th with Let's RENDEZ VUEVE Ladies' Night! 🥂🌟 Join us for an unforgettable evening of elegance and celebration at Rendez Veuve Ladies' Night, an enchanting highlight of A Very Merry Market's 20th anniversary! 🌟🥂
📅 Date: October 12th
🕖 Time: 7:00 PM (Ladies' Night Ticket Entry)
📍 Venue: A Very Merry Market
🥂✨ Immerse yourself in a world of champagne dreams and vibrant hues of orange and pink at this year's Ladies' Night, where we're raising our glasses to two decades of A Very Merry Market. It's an event you won't want to miss! Here's what you can expect with your Ladies' Night ticket:
🛍️ Exclusive Shopping: Get a head start on your holiday shopping at all the fabulous booths.
🍽️ Appetizers & Snacks: Savor delectable bites as you shop (first come, first served).
🍹 Complimentary Drinks: Enjoy 2 refreshing free drinks from Southbound Spirits.
🎶 DJ: Groove to the beats and let the rhythm of the night sweep you away.
🎁 Silent Auction: Bid on incredible items and support a great cause. Amazing experiences will be available for bidding including a Southbound Spirits tasting night, vacations, and Scavenger Hunts by Let's Roam!
🍾 Bubbly Celebration: Raise your glasses as we toast to 20 glorious years of A Very Merry Market.
🌷 Fresh Flowers: Build your own bouquet booth with many options for customized fresh flowers from Bayou Petals (addition cost).
🌟 Upgrade to VIP for the ultimate experience! Limited VIP tickets available, so act fast to secure your spot. VIP ticket holders will receive all the perks of a Ladies' Night ticket plus:
👜 VIP Tote Bag: A chic and exclusive tote to carry your market finds.
🍽️ VIP Lounge: Relax and recharge in a special VIP lounge area with complimentary food.
🕕 Early VIP Entry: Start your evening at 6:00 PM, an hour before the crowd.
🏥 This remarkable event is proudly presented in partnership with Alexandria Emergency Hospital, making it a night to remember for an excellent cause.
Don't miss out on this enchanting evening of shopping, champagne, and celebration. Grab your tickets today and join us for Rendez Veuve Ladies' Night at A Very Merry Market. Let's make this anniversary unforgettable!Click Here to Purchase Tickets and prepare for a night of elegance, laughter, and unforgettable memories. We can't wait to see you there! 🥂🌟 #AVeryMerryMarket #LadiesNight #ChampagneDreams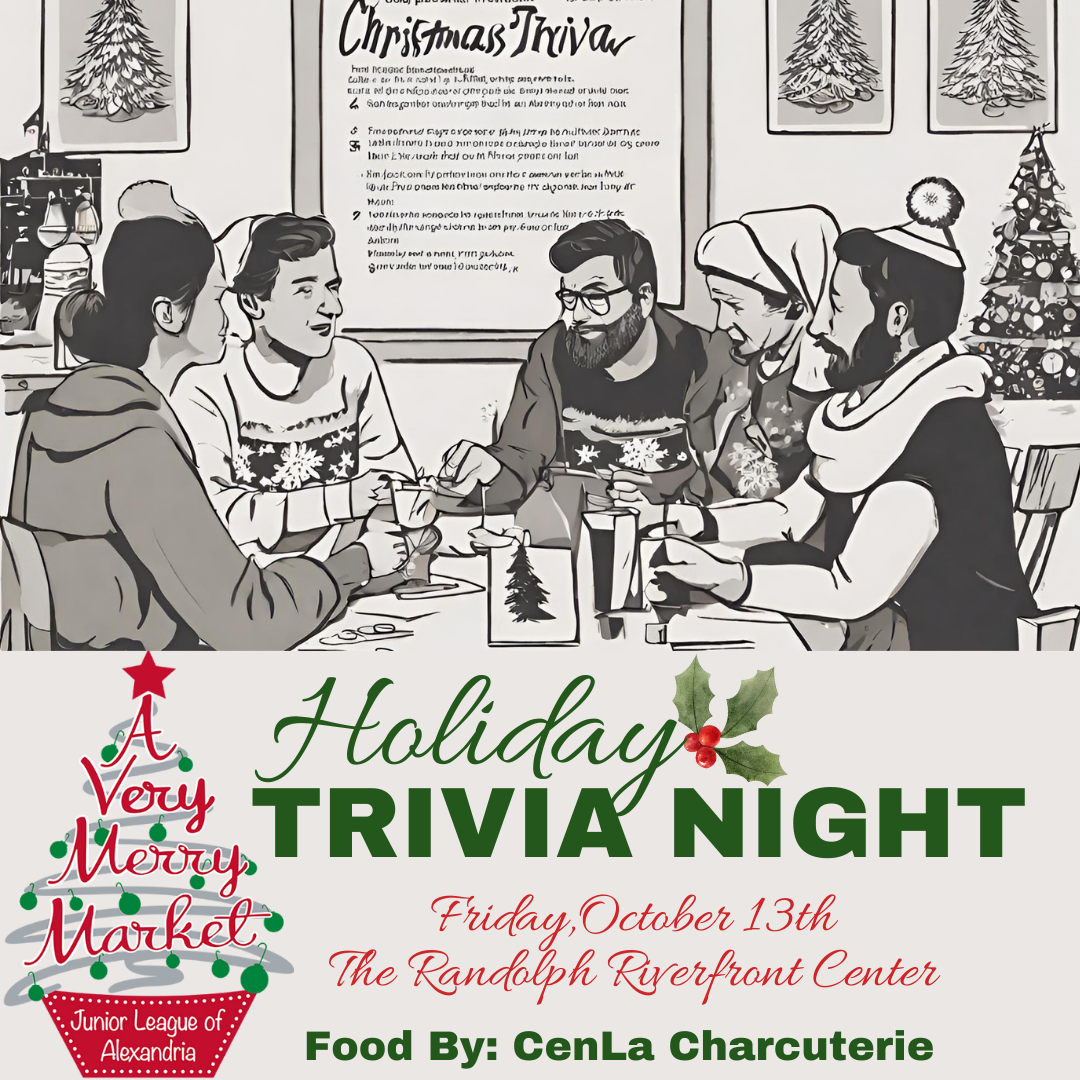 🎄📝 Join Us for a Festive Holiday Trivia Night! 📚🌟
📅 Date: Friday, October 13th
⏰ Time: 6:00 PM – 8:00 PM
📍 Location: A Very Merry Market
🧠 Gather your brightest and jolliest friends for a night of holiday-themed brain teasers and merriment at A Very Merry Market's Holiday Trivia Night! 🎉🍹
Ticket Details:🎟️ Table Team of 8: $120 Includes
Entry: Into the Trivia Competition
🍻 8 Drinks: (Alcoholic and Nonalcoholic Options Provided)
Snacks: Charcuterie provided by Cenla Charcuterie
🎪 Entry into Shopping: At A Very Merry Market
🧩 What to Expect:
🤔 Challenging Questions: Test your holiday knowledge with fun and festive trivia.
🏆 Prizes: Win exciting prizes for top-performing teams.
🎉 Holiday Spirit: Get into the festive mood with fellow trivia enthusiasts.
🌟 Book Your Table Now: Gather your team and secure your spot for a memorable night of holiday trivia and shopping for a cause. Limited tables available, so act fast! Don't miss this opportunity to enjoy an evening filled with laughter, friendly competition, and holiday cheer from 6:00 PM to 8:00 PM. 🎅📚🎁
🎅🎄 The Christmas Character Experience at A Very Merry Market! 🎁✨
🎟️ Tickets On Sale Now! Kid ticket is $20 Online 🎟️ Adult Ticket is $8 presale 🎟️
🚪 Limited Availability at the Door: $25 Kid ticket/$10 adult 🚪
🗓️ Date: Saturday, October 14th
⏰ Experience Times: 9 am, 10 am, 11 am, and 12 noon
🌟 Step into the enchanting world of Christmas at A Very Merry Market's "The Christmas Character Experience" – an unforgettable children's event that's sure to fill your little ones with holiday joy! 🌟
🎟️ Important Information:👶 All Attendees Over 1 Year Old Require a Ticket
Kid tickets are $20 and include a seat, a cookies, and all the crafts and fun!
Adults tickets are $8 and include a seat, a cookies, and entry before/after to A Very Merry Market.
🎟️What's in Store for Your Little Elves? 🎅🤶
🌟 Create Reindeer Food: Get ready to sprinkle some magic for Santa's reindeer to find their way to your home!
📝 Write a Letter to Santa: Share your heartfelt wishes and dreams with the jolly man himself.
📜 Make a Christmas Wish List: Create your ultimate holiday wish list to take home to your parents.
🍪 Receive a To-Go Cookie: Enjoy a delicious holiday treat to savor later.
📚 Storytime with Santa: Gather 'round as Santa shares heartwarming tales of the North Pole.
📸 Photo Opportunity with Santa: Capture the magic with a photo to remember this special day.
✨ But that's not all! Your ticket also includes entry into the shopping experience at A Very Merry Market, where you can shop for a cause after the character event. 🛍️
🎉 Don't wait! Secure your tickets now for the Saturday, October 14th. And Don't forget to add on the ELF Scavenger Hunt to extend the fun!
👉 Your $20 ticket includes one entry into The Christmas Character Experience Event – a perfect way to kick off the holiday season with cherished memories.Get your tickets online today and ensure your child's spot at this enchanting Christmas event.🎄🎅🍪 #ChristmasCharacterExperience #AVeryMerryMarket #HolidayMagic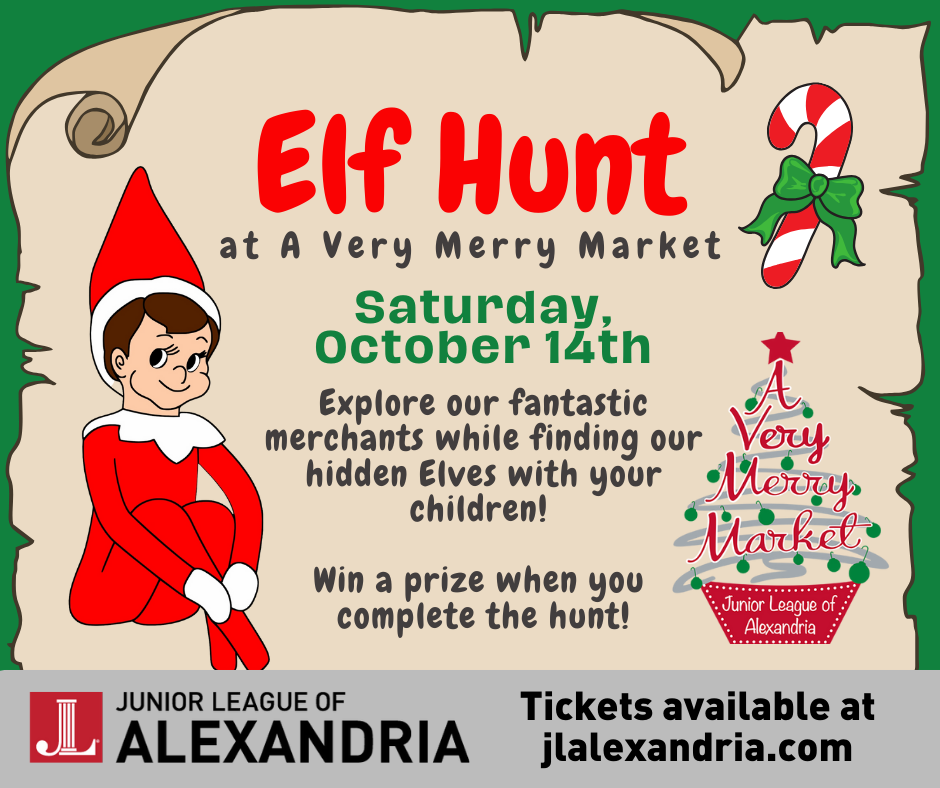 🌟🎁 Don't Miss Out on Our Exclusive Presale Deal! 🎉
🎟️Secure your spot at A Very Merry Market with our fantastic General Admission Tickets at an unbeatable price!
🌟 Presale Price: Only $8 online
🚪 At the Door: $10
With our General Admission ticket, you'll enjoy full access to the shopping extravaganza at A Very Merry Market. Choose your shopping day:
📅 Friday: Shop from 9 am until 8 pm
📅 Saturday: Shop from 9 am until 5 pm🎉
Grab your tickets during the presale and save $2 per ticket! This is your chance to shop for a cause, discover unique gifts, and embrace the festive spirit without breaking the bank.
Get all your A Very Merry Market tickets HERE!
​Interested in being a 
merchant
?If you are a 
first-time merchant
, your initial step is to create a profile using the 
Merchant Login Request
. You will receive an email notification once your account is approved. Please save your username and password because you will need these credentials to access the application for A Very Merry Market.If you are a 
returning merchant
, please complete the 
2023 Merchant Application.
If you have any questions, please e-mail our merchant chairman – 
avmmmerchants@jlalexandria.com
.