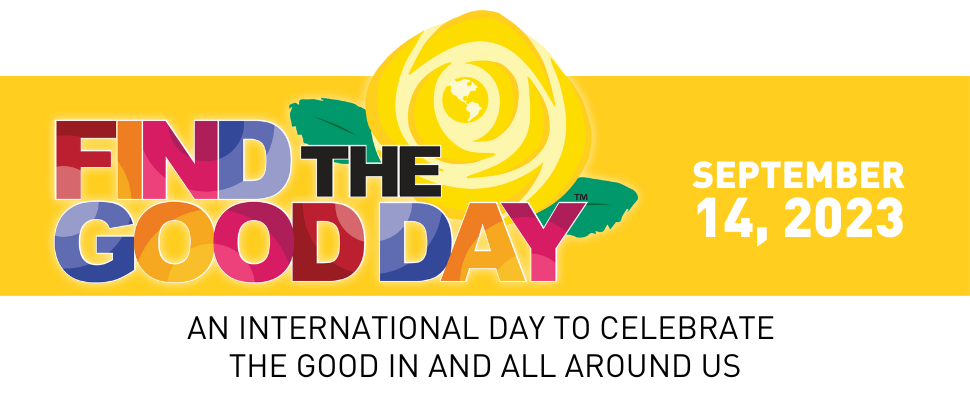 At The Junior League, we believe in the power of optimism, resilience, and positivity. That's why we celebrated Find the Good Day at our recent General Membership meeting with an array of inspiring activities and special guests.
**Mayor Jacques Roy's Empowering Speech and Proclamation**
Mayor Jacques Roy of Alexandria graced our event with a powerful speech that touched our hearts. His proclamation of Find the Good Day filled the room with a sense of purpose and unity. Mayor Roy's memorable words, "Alexandria needs you more than ever," resonated deeply with all of us. His speech reminded us of our crucial role in building a better community.
**Review of Committee Find the Good Projects**
We took a moment to appreciate the incredible work our committees have done in finding the good within our community. The review of all the committee's Find the Good projects showcased the dedication and impact of our members. It's incredible to see how small acts of kindness can lead to significant positive change. Check out the slides below to see some of the impact.
**Empowerment Safari**
Our Empowerment Safari was a journey of self-discovery and empowerment. Complete with safari themed foods, engaging table set-ups, fun connecting activities, it reminded us of the strength, potential, and fun that reside within each one of us. It was a reminder that together, we can overcome any obstacle and make a difference in the world.
**Diaper Drive**
Our Diaper Drive was a heartwarming initiative that helped stock our JLA Diaper Bank. This Diaper Bank will touch the lives of families in need. We remember that the smallest gestures of kindness, like providing essentials, can bring immense joy and relief to those facing challenging times.
**Find the Good in Yourself Intersectionality Activity**
In our Find the Good in Yourself Intersectionality Activity, we explored the richness and diversity of our membership. It was a celebration of our unique backgrounds, experiences, and perspectives that make our League stronger and more inclusive.
At The Junior League, Find the Good Day isn't just a date on the calendar; it's a mindset, a call to action, and a reminder of the incredible impact we can have on our community. Thank you to all our members who made this event a resounding success, and let's continue to find the good in ourselves, in our community, and in the world around us. Together, we can create a brighter, more hopeful future.
The Junior League of Alexandria in action for Find the Good Day 2023: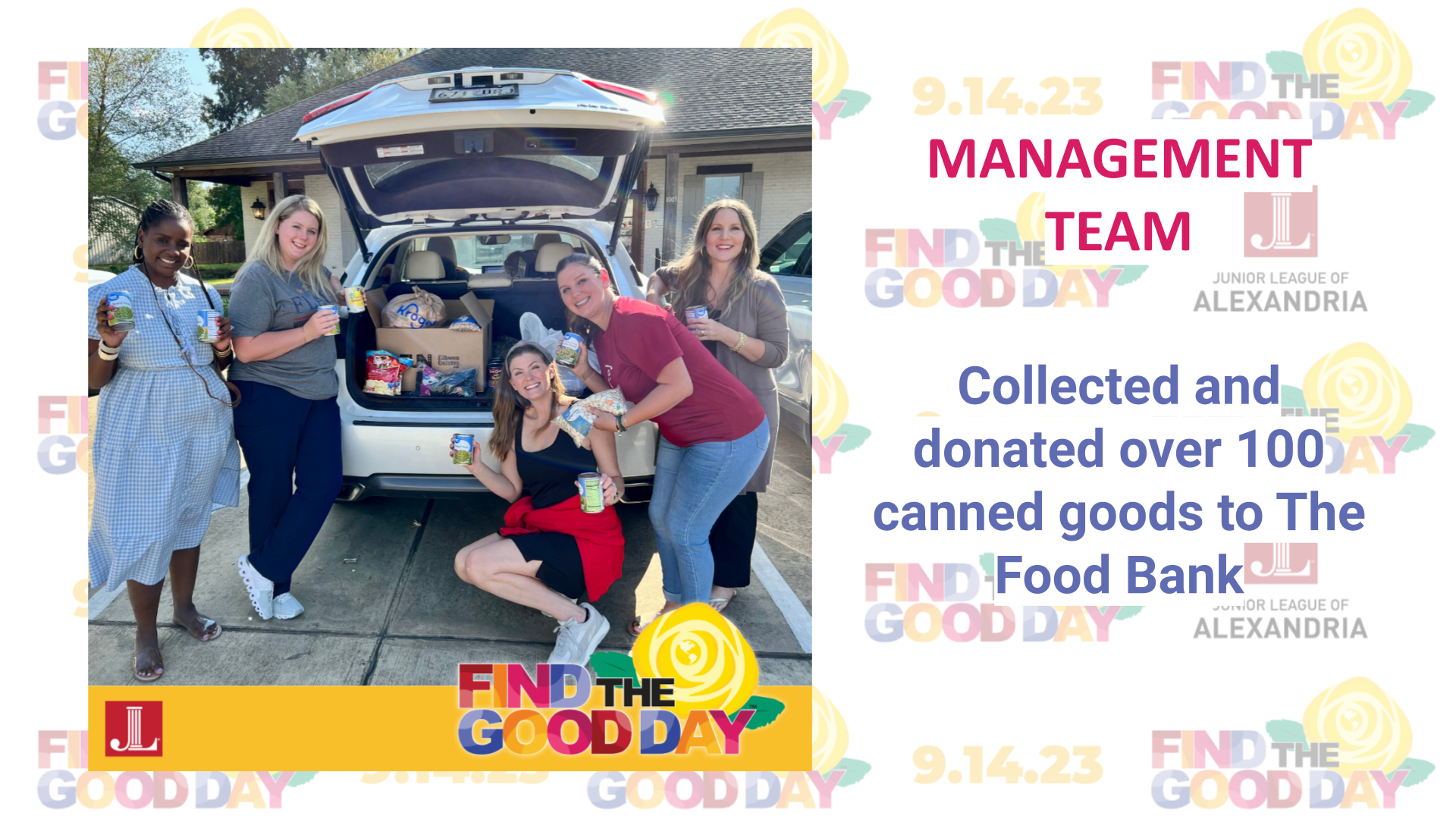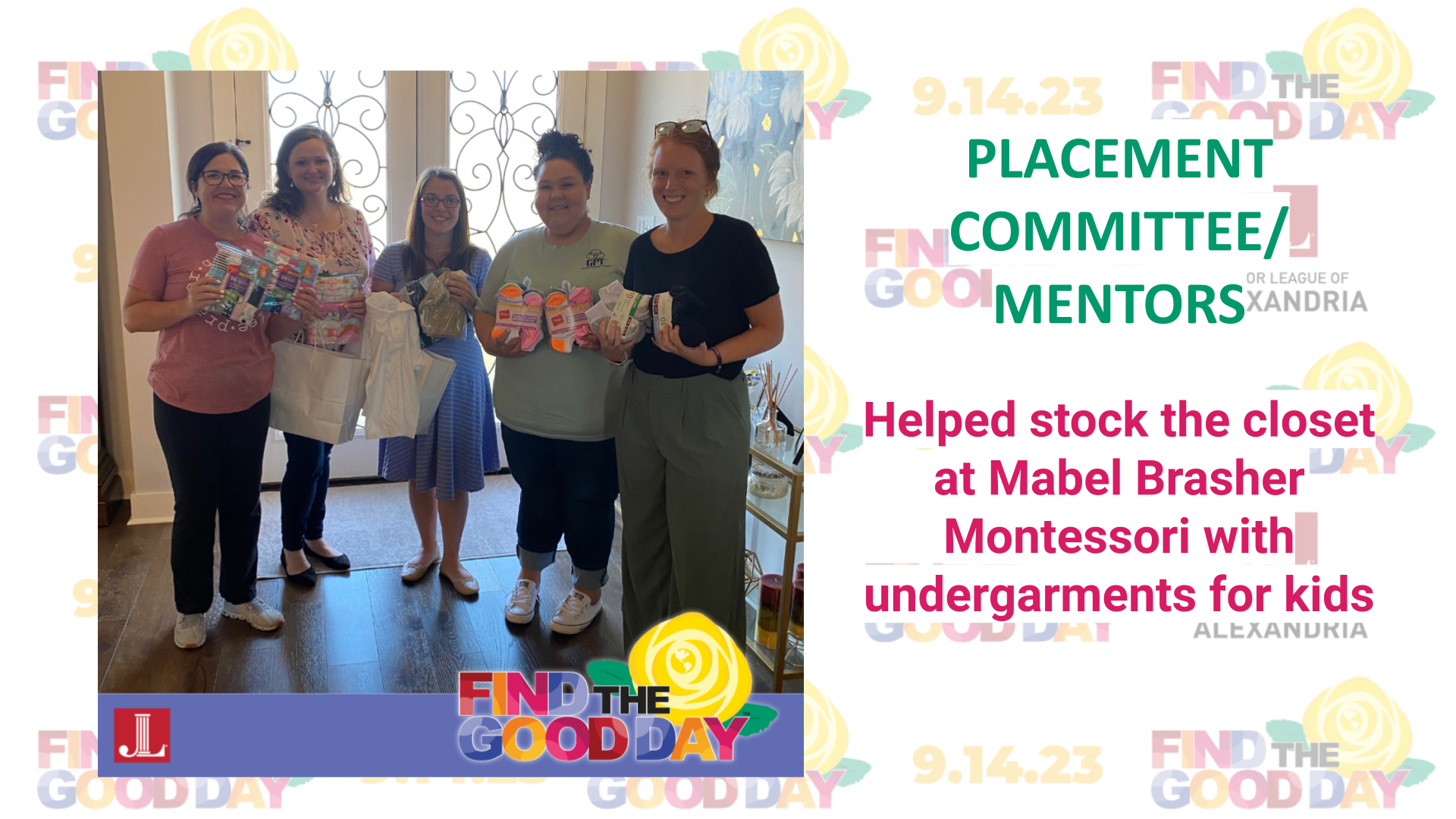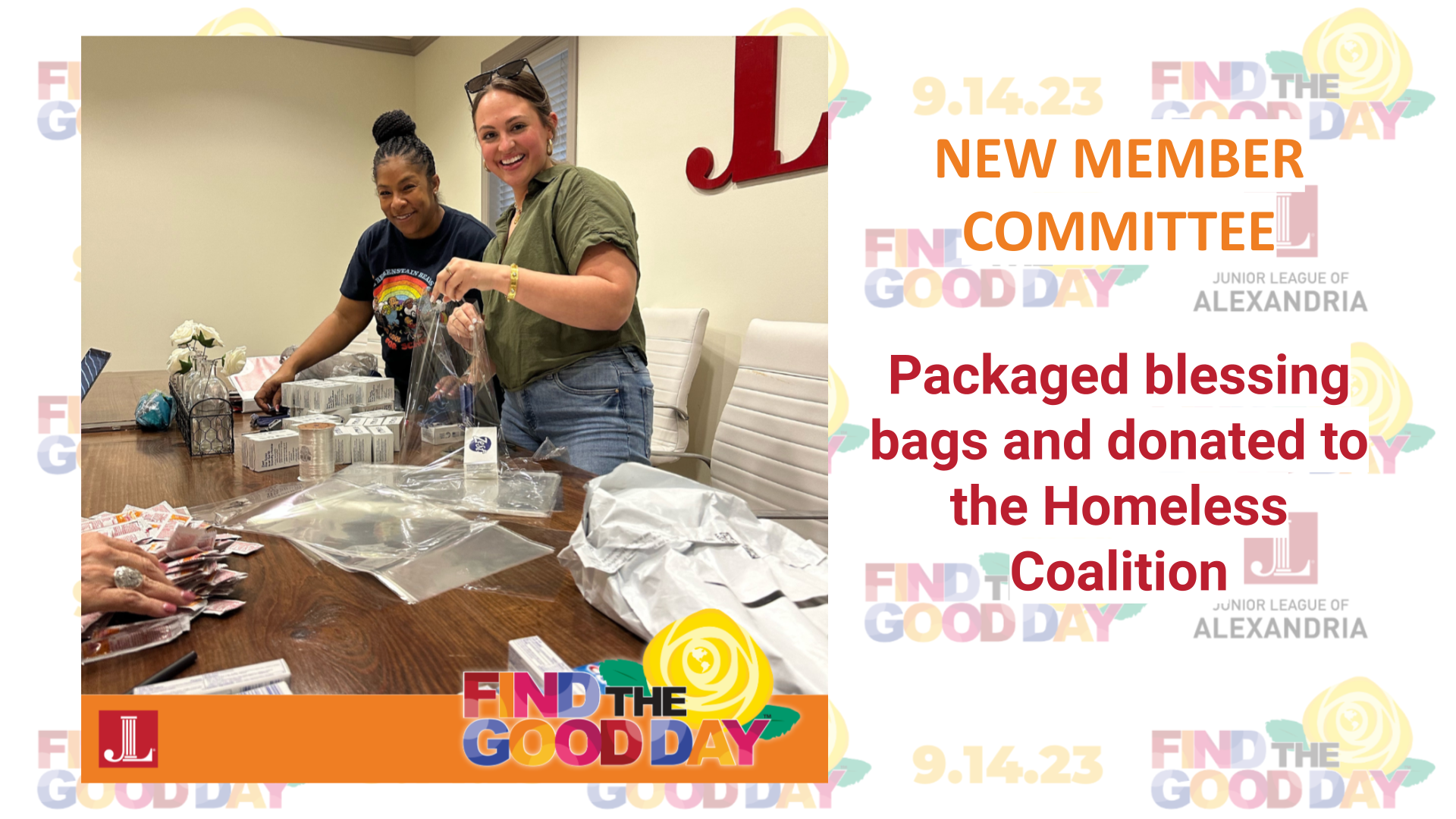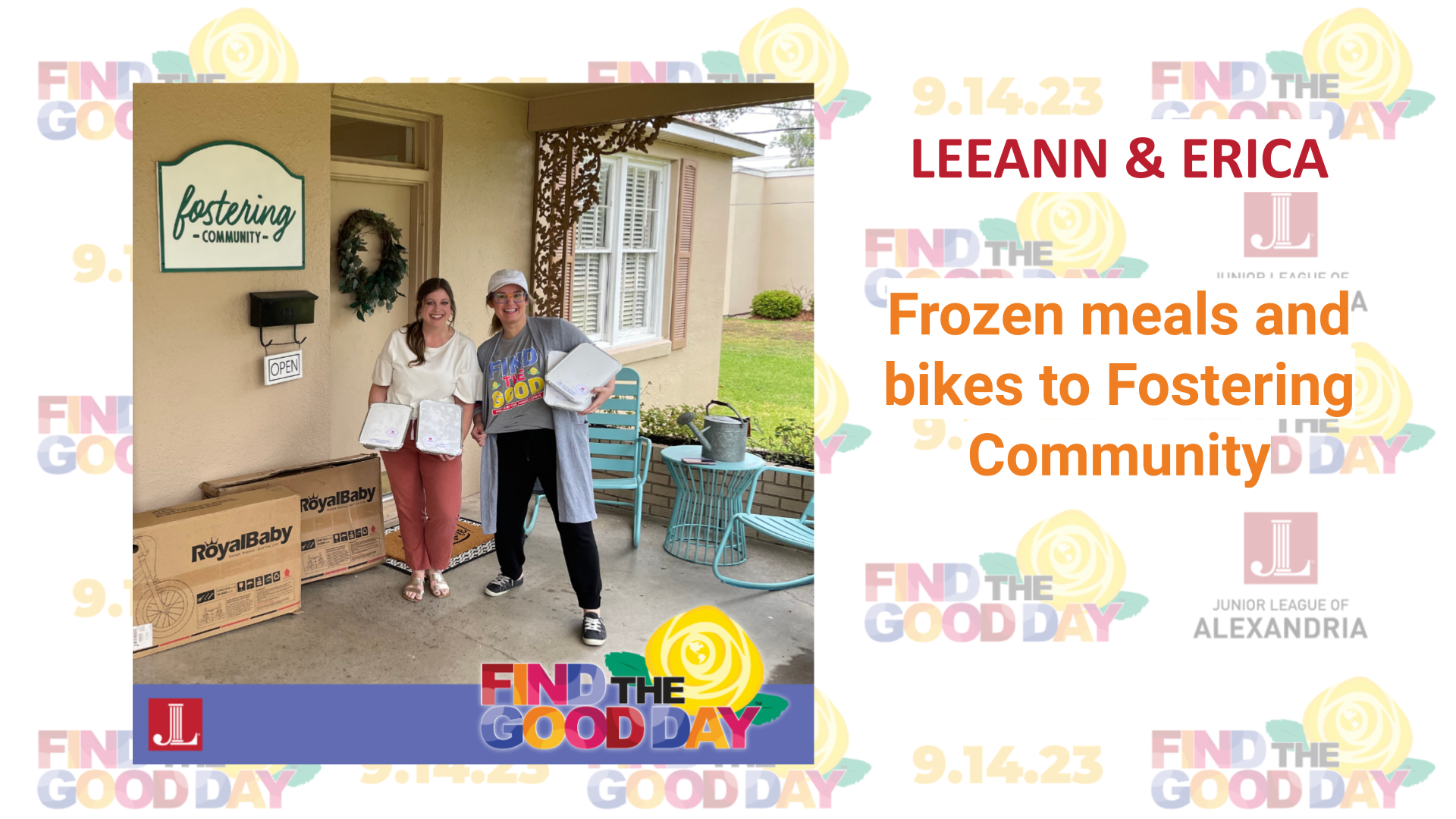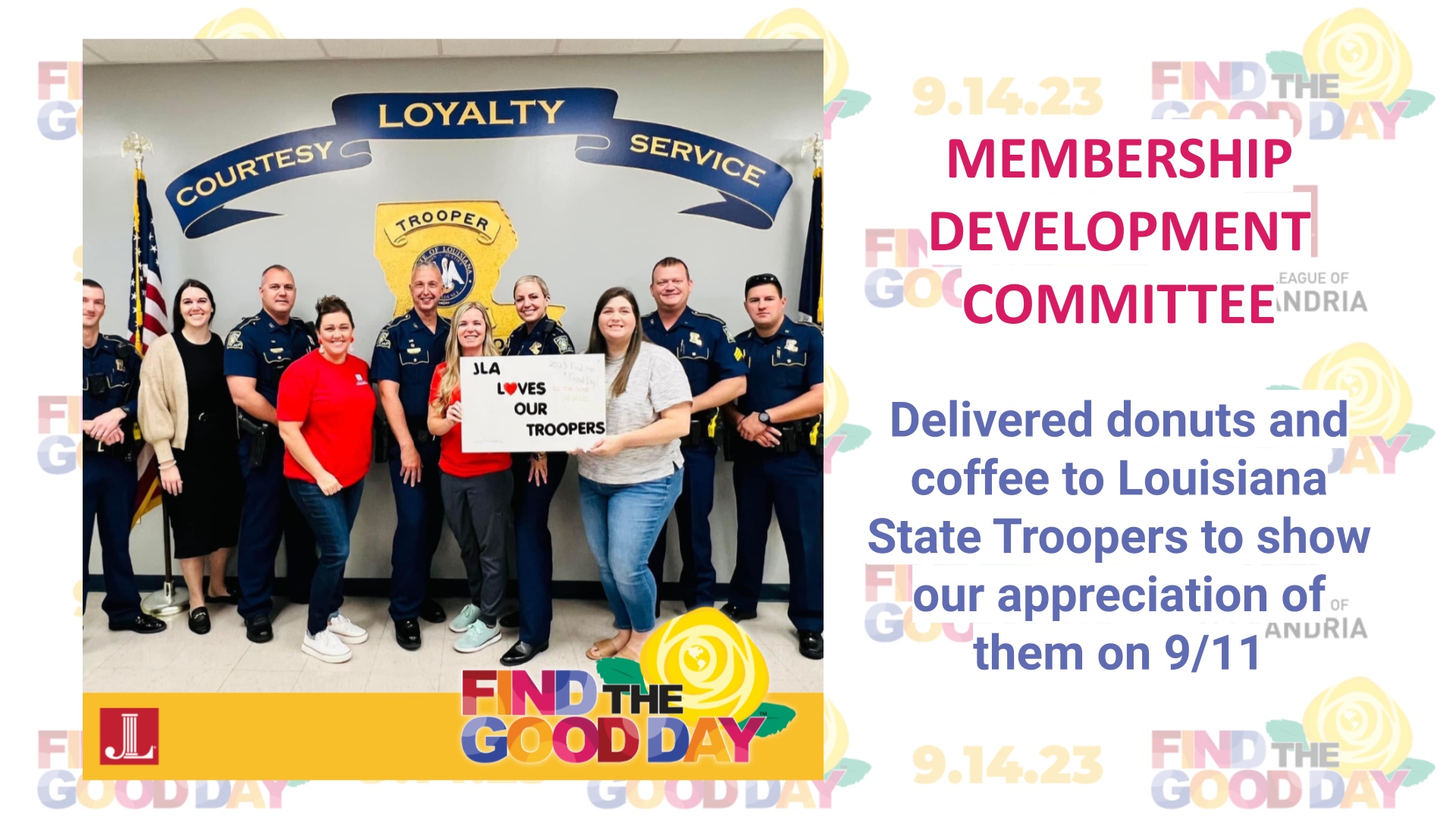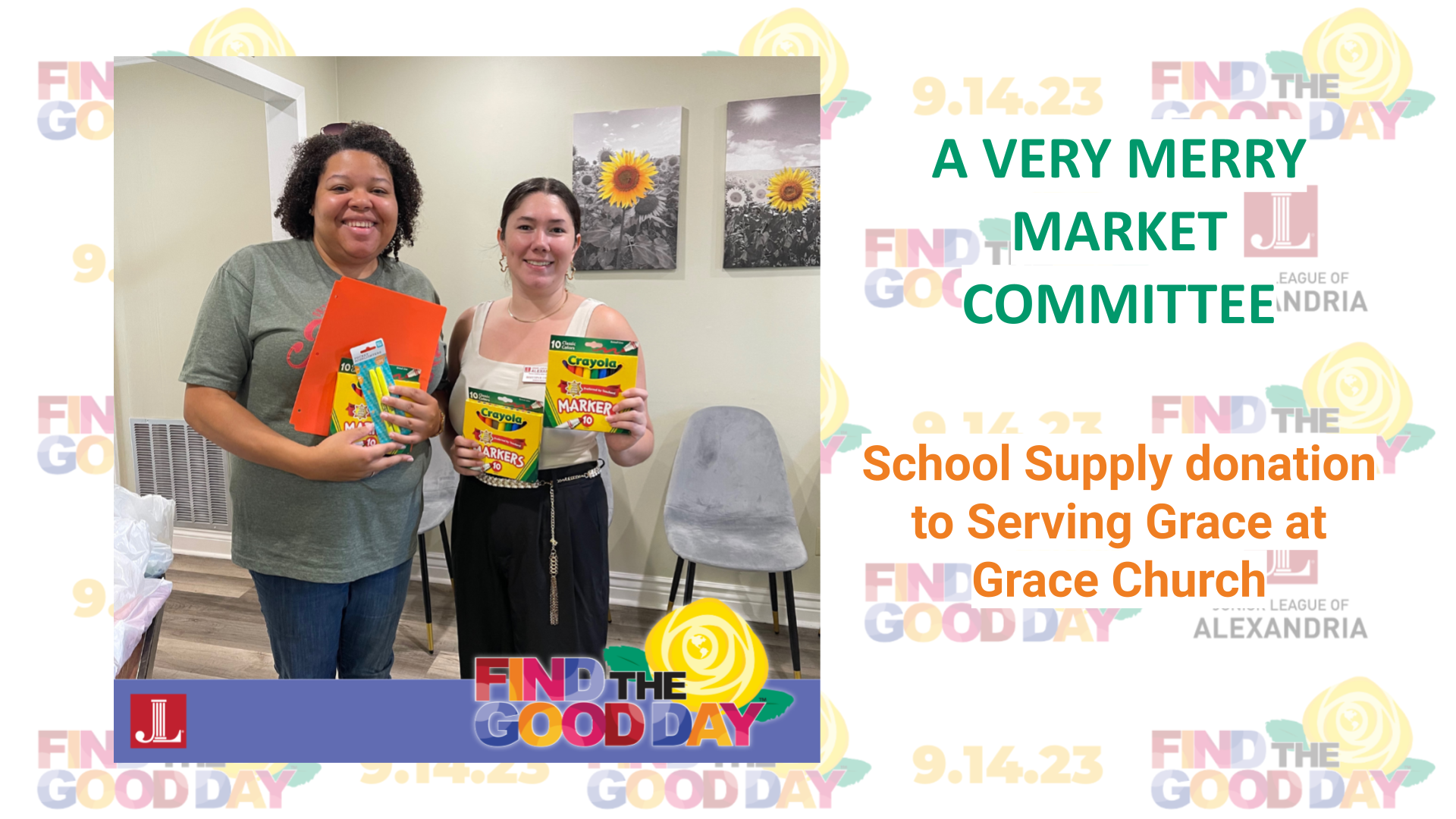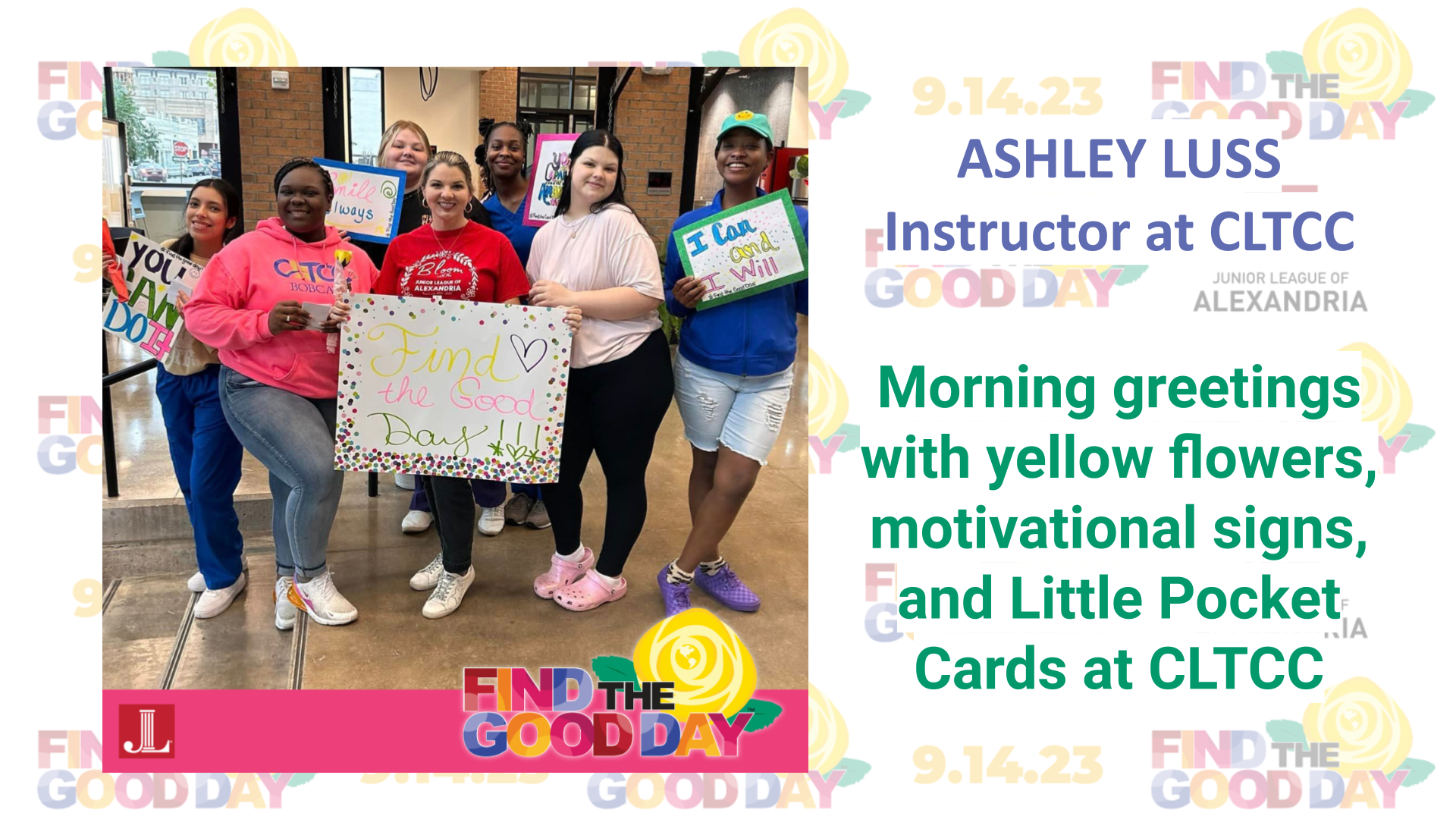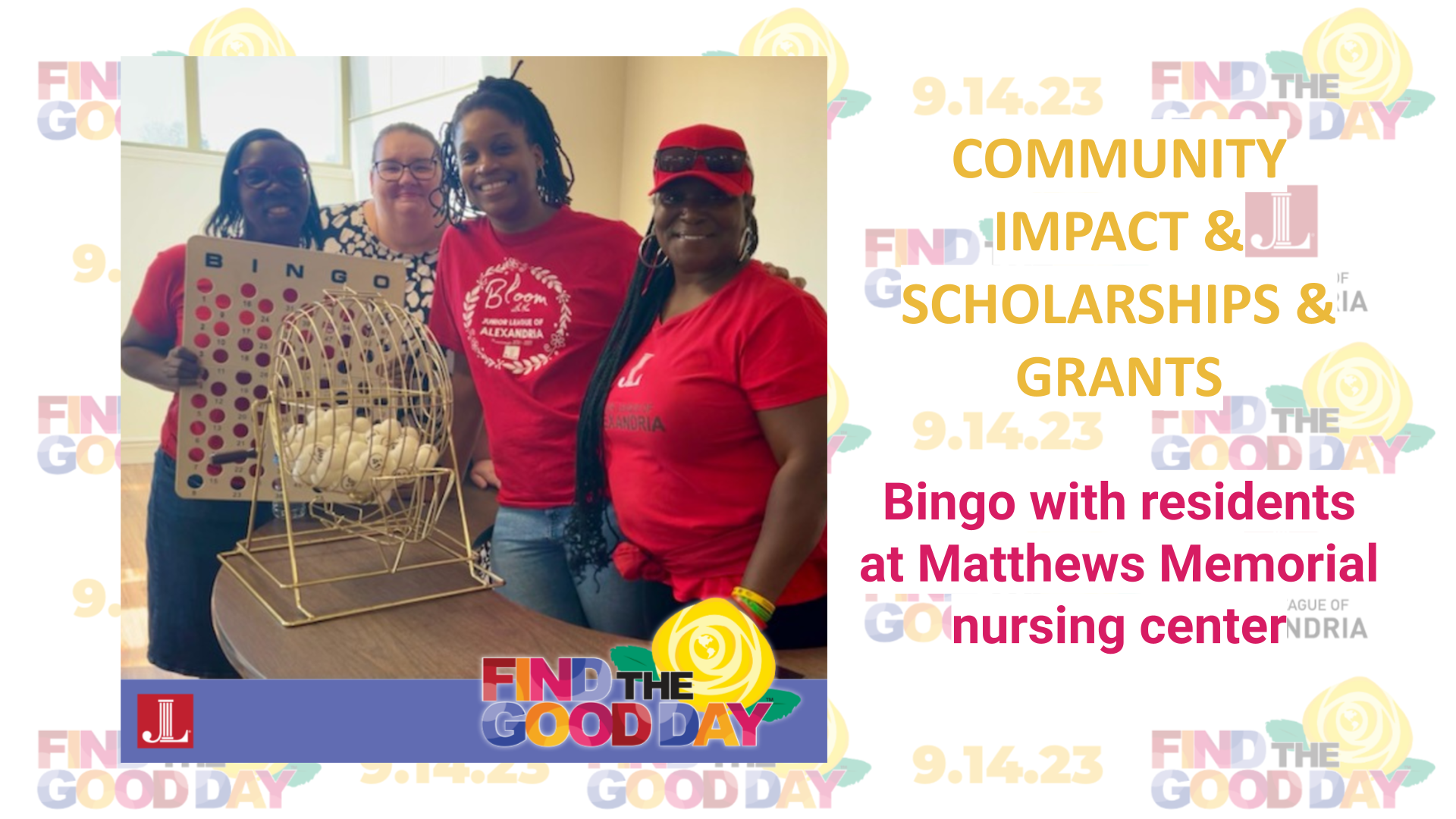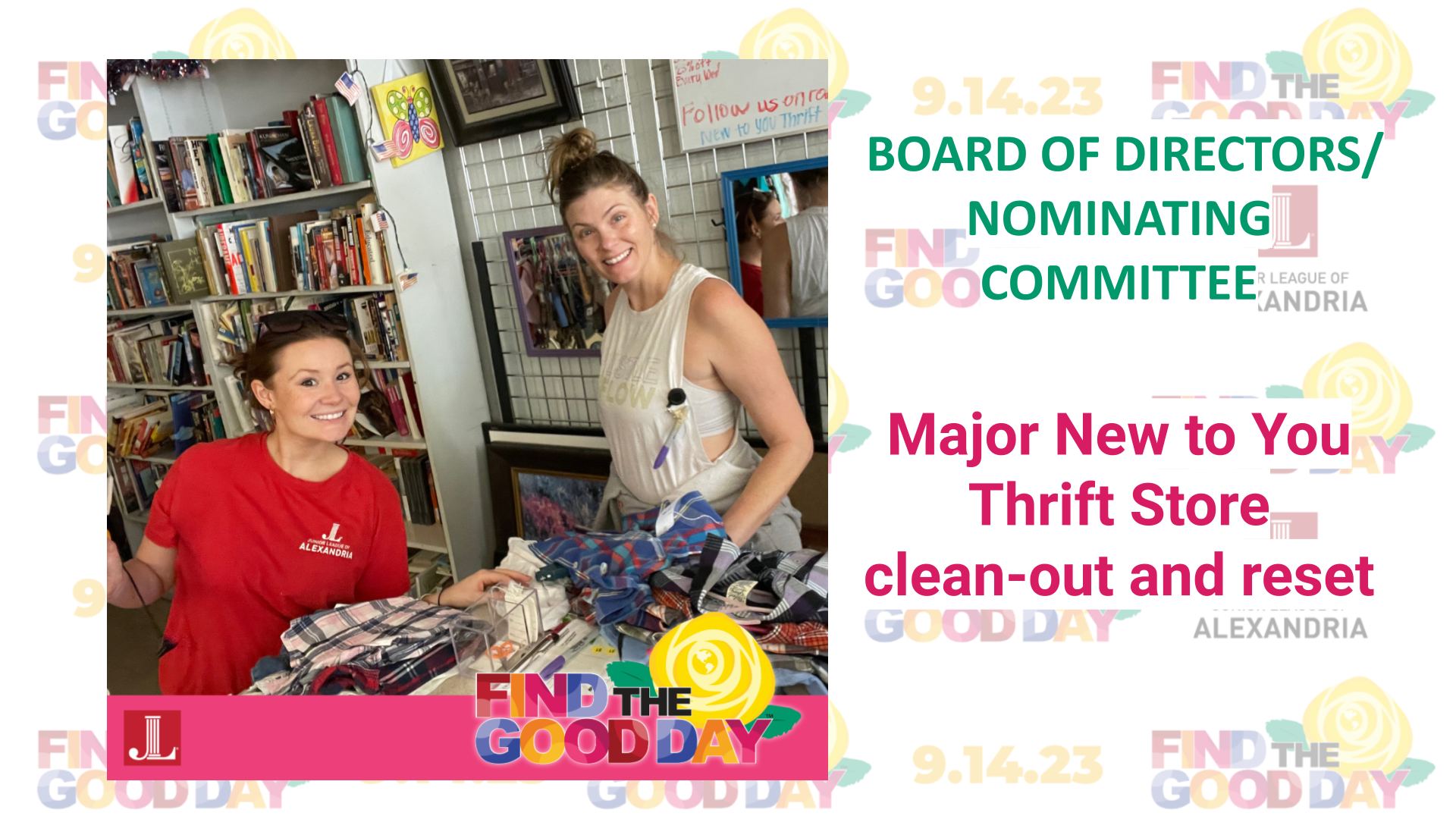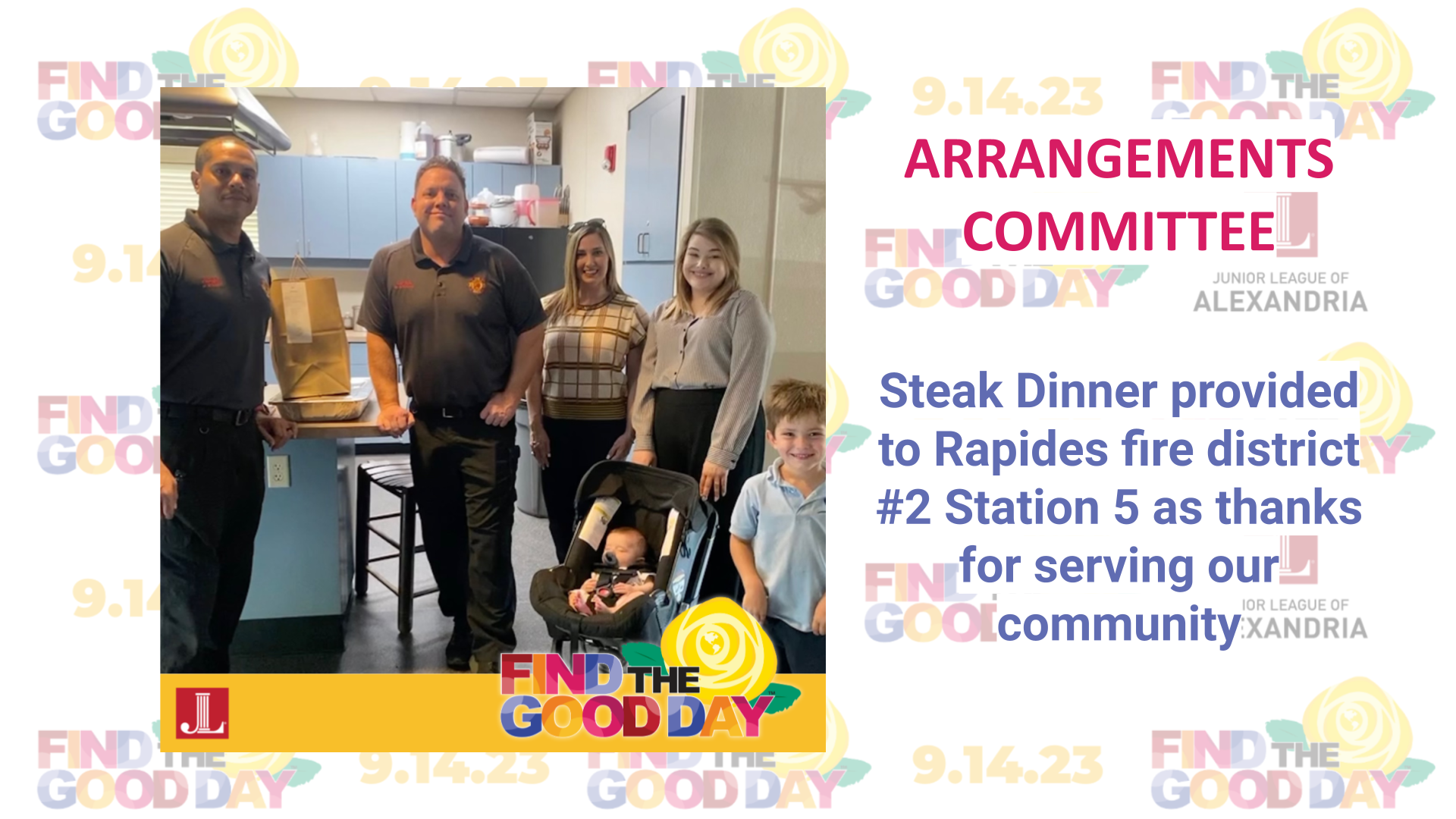 Now more than ever, the world needs greater optimism, positivity and resilience. Optimism has been proven to positively impact our health, motivation, outcomes and performance.
International Find the Good Day – created by The Junior League – is dedicated to finding the good in yourself, your community, and the world around you.  On September 14, 2023, Junior Leagues across the organization hosted events, served their community, and raised awareness for finding the good.
Find the Good Day is not just a date on the calendar. It's a movement that reflects the timeless spirit of Junior Leagues – a legacy of kindness, empowerment, and community transformation. Together, we aim to make a difference by embracing the power of unity and positive change.
Stay tuned to hear our plans for Find the Good Day 2024 – September 14, 2024.
Join hands with us on Find the Good Day, and every day, and let's create a legacy of compassion and positivity that will resonate for generations to come. Together, we can find the good in every day and make a real difference in the lives of others.